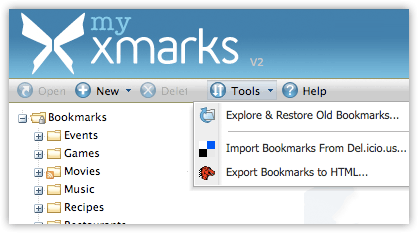 Synchronizing became our daily routine because of the Internet and big number of different devices we use in our personal and work life. However, it is quite hard to find right tools for your personal needs especially when you are looking for a free service.
I have already tried Delicious and can not remember why I did not like it after couple of weeks. But now I have a much simpler and easy-to-use service called xmarks which also lets you share bookmarks.
This tool is based on your browsers bookmarks and it has plugins for most popular browsers out there such as IE, Firefox, Chrome, Safari. Moreover, there are special apps for Mac lovers – iPhone, iPad. Android application at the writing moment is "comming soon" too.