There are so many different programs to do one particularly thing that it's so hard to choose from them. My list of programs come from long period of looking for the best and when I found one, I generally write about it. This is the same as it was with Open Hardware Monitor.
ScreenHunter Free 5 is very simple and easy to use screen capturing software that does not load your computer resources too.
Main features:
You can activate it by one hotkey which is F6 by the default. You can also choose a different one if you want to.
There is an option to choose whether to show mouse pointer or not.
You can use a simple timer when making your screenshots.
An ability to choose between rectangular area that you point with your mouse, active windows or full screen.
Great saving options:
You can save it automatically to the file and to your clipboard.
You can choose file format (Bitmap, GIF, JPEG) and it's quality or colors.
The name of your screenshot will be generated automatically by your selections at filename options.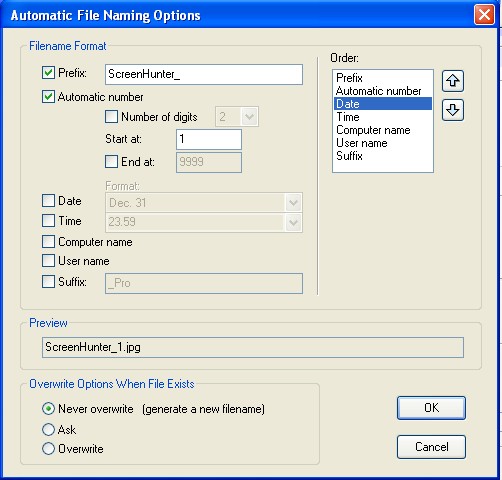 You can also choose where to save your files (default is on your desktop).
There are great advanced settings too, for example, hiding disabled buttons and so on. Truly, I did not use them much, but they might be definitely useful for some readers (see the screenshot below).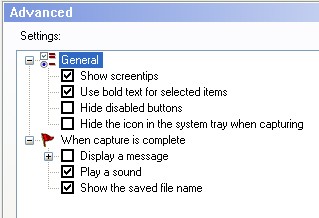 This program became my number one for a long time and I am still enjoying it after two years. It is just simple and easy to use which makes it perfect for everyday use.