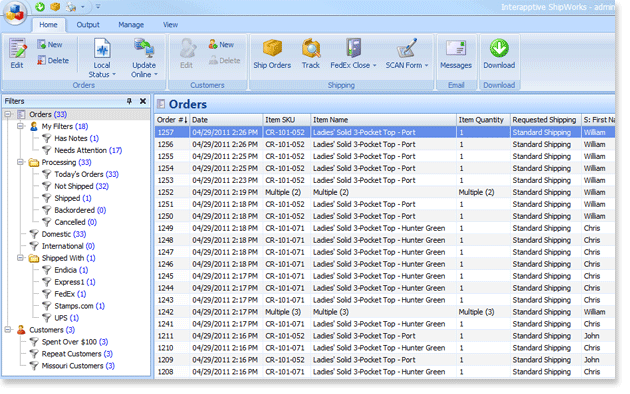 Shipworks is a software company that focus on providing software solutions for online sellers by trying to make their life easier.
Shipworks mainly integrates your ecommerce platform and makes sellers life easier when talking about backoffice managements. If your ecommerce service is not that easy to use, then Shipworks would be the solution for managing it.
Shipworks allows you to:
Get all your orders
Get all your customer's information
It integrates shipping carriers such as DHL, Global Mail, UPS, USPS, so you can easily print shipping labels too.
and many more which you can get to know by visiting their webpage.

PrestaShop integration
You can easily connect your PrestaShop platform to Shipworks by using a special module which adds necessary functionality for PrestaShop in order to get information from it.
By using this module you will be able to download all the orders from your shop and update their shipping status from Shipworks on your Windows machine. In addition, all your customers information will be sent to Shipworks and you will be able to see some additional statistics or do search.
Contact me if you are interested in this module and would like to either test it out or buy it. Write me an email trough contacts form.