Office workers constantly use a wide variety of documents for their job, designers have reviews of their work and programmers must prepare some specifications about their completed job or a plan before the start. And there is one solution for everything that I mentioned – cloud based documents review for free web application.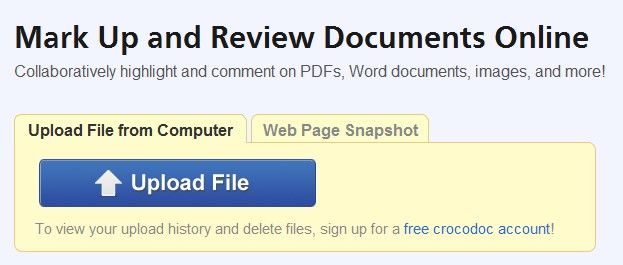 You do not even need to register in order to start using it. You can upload a file in a seconds or get a screenshot from the specified URL at once. Moreover, if you just want to try it, you can see available demos.
On every page you can add three types of comments. It's functionality is similar to Microsoft Word comments where you just add a comment with simple click. In addition, at CrocoDoc you can mark an area of the document or if it is a text document, mark the text in it. You are able to draw lines and add colorful, different sizes text. You can even strikeout or highlight text if document type is right.
Try everything for yourself and visit Crocodoc.